Vanilla cupcake
For the cupcake:
Almond flour – 250 g
Butter – 130 g
Sukrin Melis – 150 g
Eggs – 8 pieces
Vanilla extract – 5 g
Curd cheese – 250 g
Baking powder – 15 g
Salt – 3 g
For the cream:
Sukrin Melis – 50 g
Cream at least 33% – 200 ml
Preheat oven 180 degrees.
In a bowl, combine room temperature butter and Sukrin Melis, then add curd cheese and beat until smooth.
Add eggs, vanilla extract to the resulting mixture and stir.
In a separate bowl, combine almond flour, baking powder, and salt.
Gradually add the dry mixture to the butter and curd cheese mixture, stir until smooth.
Lubricate a baking dish thoroughly with coconut or butter. Place the dough in a mold and bake for 1-1.5 hours.
In a bowl, whisk the cream until stiff peaks, add the sucrin melis, then, when your muffin is done, let it cool and brush over the whipped cream.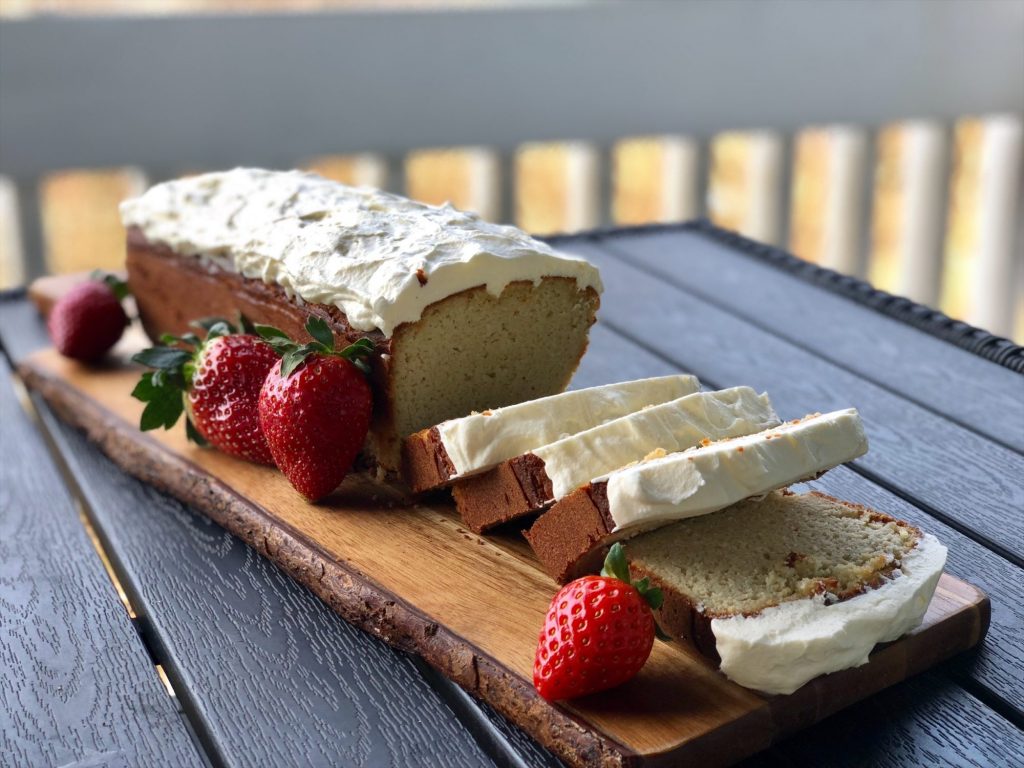 For the whole cupcake:
Proteins – 207 g (23.5% kcal) Fats – 285 g (70.5% kcal) Carbohydrates -46 g (6% kcal)
1/20 part:
Proteins – 10 g (23.5% kcal) Fats – 15 g (70.5% kcal) Carbohydrates – 2.5 g (6% kcal)